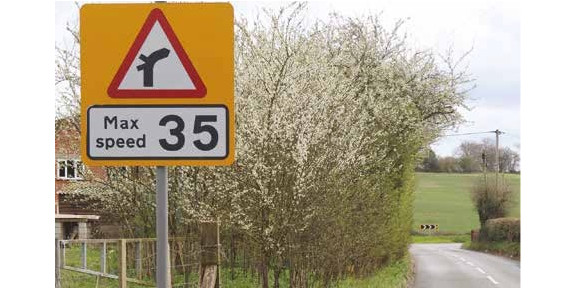 Andy Slater – Chairman, Thames Vales Advanced Motorcyclists
Andy Slater has very kindly agreed to allow us to print some extracts from the Insights into Advanced Motorcycling booklets he has written over time. These have also appeared in the monthly TVAM journal called Slipstream. The booklets were produced to provide an insight to what is involved in taking the Advanced Test of the Institute of Advanced Motorists RoadSmart Test.
What is the objective of including a number of these articles in the Newsletter? It is certainly not to teach granny to suck eggs, for many of you will have read the bible on advanced riding, namely, Motorcycle Roadcraft, The Police Rider's Handbook.
The subject area of advanced riding has been relatively underrepresented in previous Newsletters. I think it goes without saying that all members of the BMW Oxford Club ride to an advanced level, but does this mean we know everything there is to know about advanced riding? So, the purpose of including some extracts from Andy's booklets is to provide a little grist to the mill, to challenge us to reflect on our riding so we ask ourselves the question, could I have managed that situation differently or better? After all the skills we develop not only make our riding far more enjoyable, one day then may also save our lives!
We have now removed this content to protect Andy's copyright but you can purchase his excellent publications:
Both Insight booklets are available from TVAM's web shop (www.tvam.org/shop)
And also from Amazon:
Part 1 = https://www.amazon.co.uk/Insights-into-Advanced-Motorcycling-Part/dp/1527240258
Part 2 = https://www.amazon.co.uk/Insights-Into-Advanced-Motorcycling-Slater-ebook/dp/B07PRWDC8S