Ros Gowers from Gasthof Hochalmspitze gave a very interesting talk at Honda Owners Club on 7th Feb.  15 BMW club members  managed to attend despite the
freezing weather.  We are all now counting the days until we can set off for Austria. The immediate area around the hotel sounds fantastic as do the suggested rideouts.  Free use of the National Park Kärnten card will be a tremendous bonus.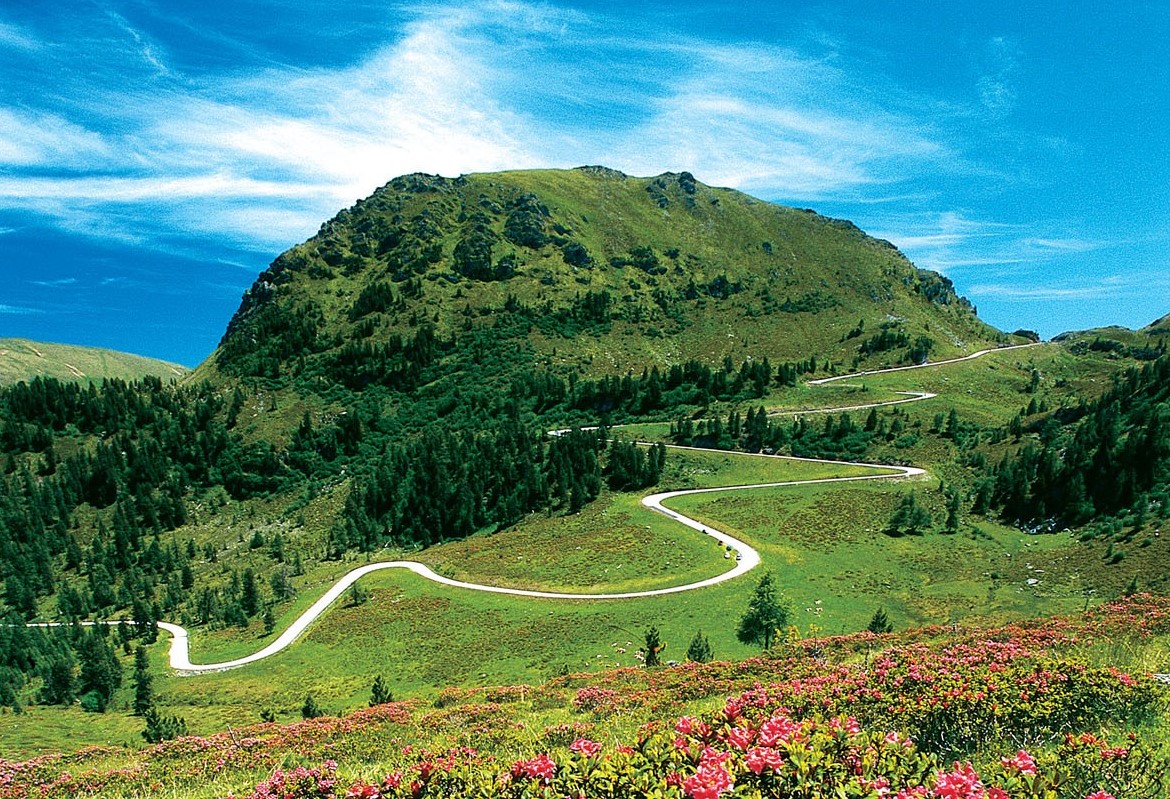 The National Park Kärnten card is sponsored by the National Park Hohe Tauern and is part of the Kärnten card scheme covering all of Carinthia (Kärnten in German).   Guests get the use of a card each for the duration of their stay
(subject to a minimum stay of 2 nights).  The National Park card offers valuable savings across the region.  With the card all of the local "panorama strasse" are free.  This includes the Grossglockner, the Nockalmstrasse, the
Maltahochalmstrasse and many more.  There are mountain railways, summer
chairlifts, pleasure boats on the lakes, museums etc  all free with the card.  The Kärnten card scheme covers over 100 attractions within the region with something for everyone.  However long we stay there will always be something new to try using the card!
There is also a Porche museum in the nearby town Gmund at the foot of
the Malta valley where it meets the Autoroute. This is well worth
seeing and is open on Sundays, so could be a useful intro to the week.