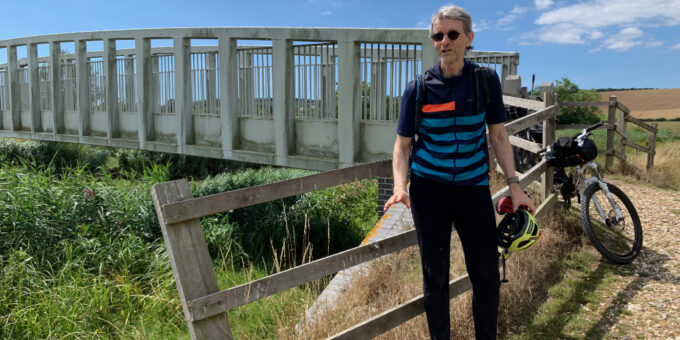 The South Downs Way (SDW) is 100 miles from Winchester to Eastbourne across some of the most beautiful countryside in the South. It is a big challenge, the hills are very steep and they seem to go on for ever. This will be my second time and I have been getting in a lot of training in readiness. I am too old to do it in one day for by the time we finish we will have ascended nearly 10,000 feet! It is going to be tough but this time I will have two other riders to support me.
We set off on Tuesday 28th July from the start of the SDW in Winchester. We had lovely weather about 22 degrees celsius, slightly overcast, with a gentle breeze behind us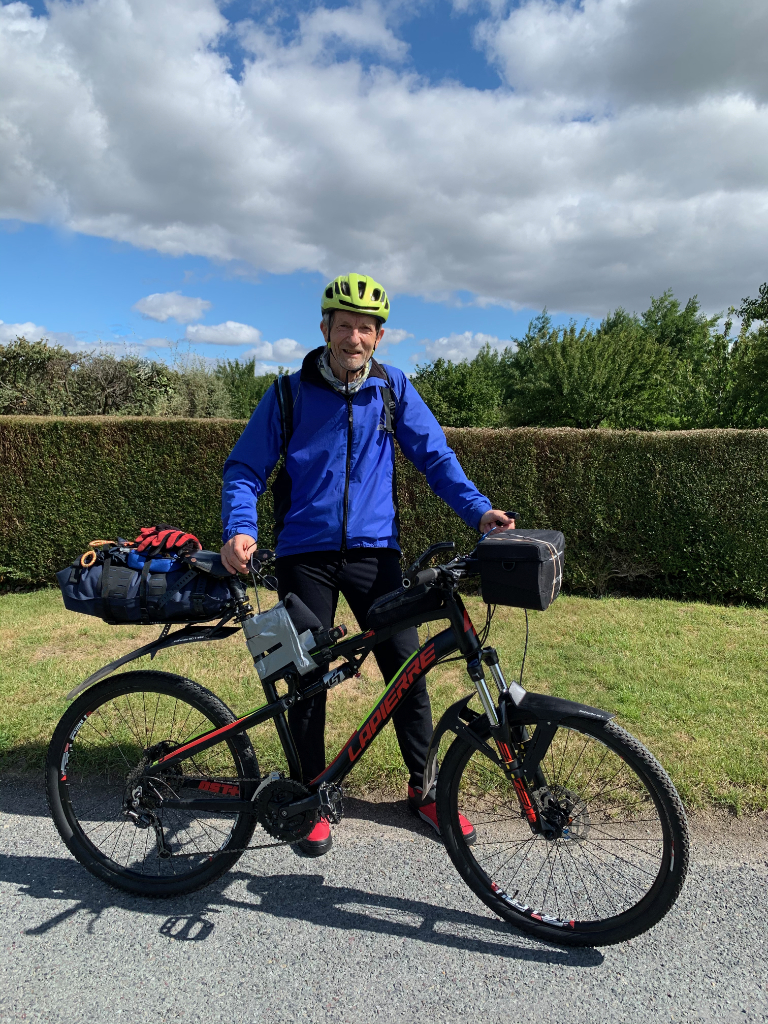 We kept going and eventually got to Midhurst our first overnight stop at about 18:00. There was not much left in the legs and I was delighted to be able to order gammon, egg and chips in the Bricklayers Arms, along with a half of Guiness!
Wednesday 29th took us from Midhurst to Steyning. We had similar weather but there was less cloud and with my short sleeved shirt and lack of sun cream on I ended up with severe sunburn on my right forearm.
There were some very steep climbs along the way and the descent down Butser Hill was outstandingly good fun, but very short lived!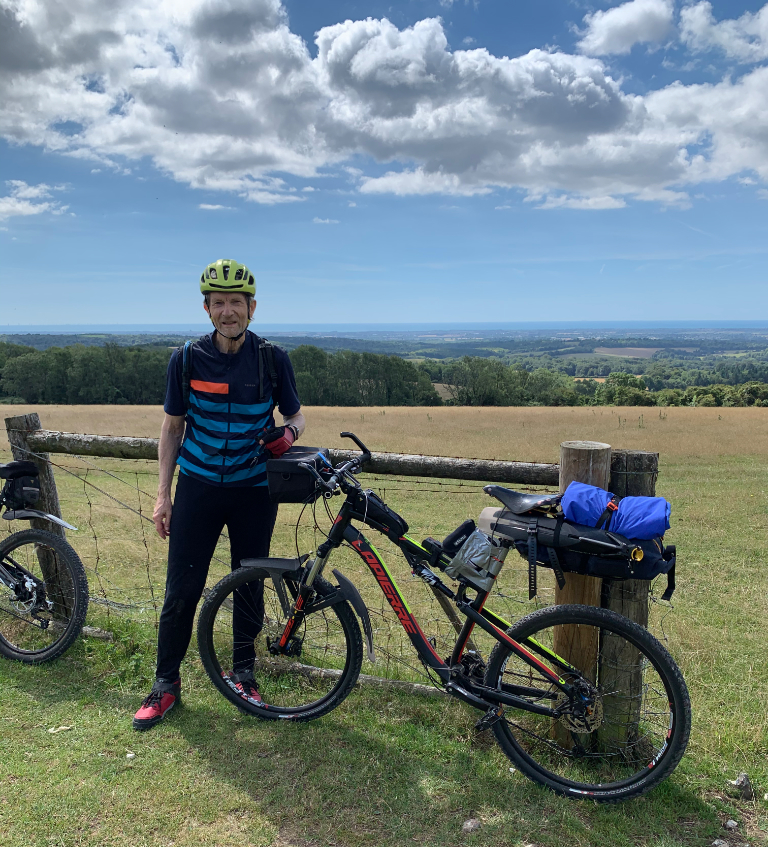 We got into Steyning again at about 18:00, had a good meal and got off to bed early for we knew the final day was going to be the most challenging.
We left early at 07:30, kept up a good pace and briefly stopped for lunch eventually arriving in Eastbourne at about 15:45 on Thursday afternoon. Three very tough challenging days that Ray, Andrew and myself thoroughly enjoyed. On the bottom right is me at the end of the South Downs Way at the Eastbourne Downs Golf Club overlooking Eastbourne.
So far there have been a number of very very generous donations. Some have been anonymous and who ever you are, please accept a very big thank you from me, for all the donations have really made the challenge worthwhile and the TVAA is a great organisation. If you have not yet made a donation but would like to, please visit my Just Giving page (click here).
A final mention to my two friends Ray and Andrew that encouraged me along the way and were there to help with my puncture. Ray has provided me with a link (click here) to his Relive account and the video shows 'the hard yards'!