This post is to help members who may be struggling a little with the new Garmin Express update program. Garmin Express replaces the old Garmin Lifetime Updater for downloading and installing maps. It is also the default option if you click on a map update link at My Garmin.

Unfortunately Garmin Express does not recognise SD cards or your computer as download destinations . This means you will not be able to install your map update to both the internal memory of your device and the SD card, and also your computer. The only way you can then use Basecamp is with your sat nav attached which is very inconvenient! I have spent a lot of time talking to Garmin Technical Support about this and hope that this issue may be resolved in future by adding an 'advanced' option to Garmin Express. In the meantime here is the workaround!
Garmin Map Update Workaround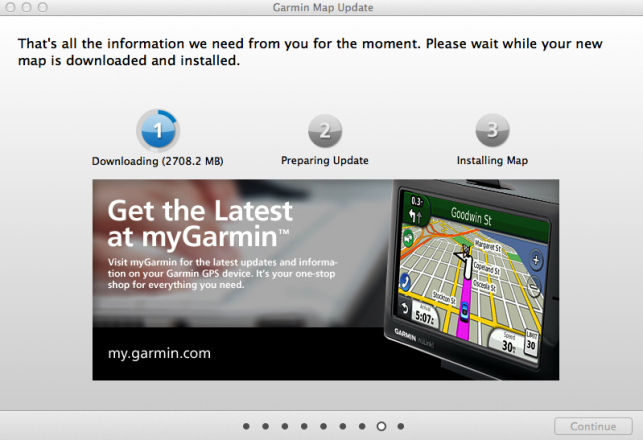 This is caveat emptor, you have to know what you are doing to use these suggestions so you are taking responsibility for what happens. If in doubt please contact Garmin UK Technical Support 0808 2380000.
You need to download and install the Garmin Map Update program, click here for the Mac OS X link and click here for the Windows link. These links are not on the Garmin website!
Once you have the program installed, connect the sat nav and start the program. You will be asked confirm the sat nav and if you have more than one update you choose the correct update (you can run the program again to install more updates). Check boxes to accept the T&Cs.
The critical part is just before you install you will see an Advanced Button in the middle of the screen, click this and you will then get the option to install to the device, computer or both. I recommend you select both. The installation then proceeds as usual.
Note the Garmin Map Update can ONLY install maps to your internal device memory. if you need to add the maps to an SD card then you need Garmin MapInstal. You can find details of this on the Garmin website, I won't repeat the details here. NB This is why you should download to BOTH device and computer without the map on your computer you can't run Garmin MapInstall.
It is certainly not simple, but hopefully this will help a few people out. Any problems please contact Garmin UK Technical Support 0808 238 0000.