The Savernake Forest has proved to be a popular spot, for our August Club BBQ, in recent years. This year was no exception and in fact seemed to be more popular than ever with at least 55 of us turning up from all directions. Thanks to everyone for coming and to those who brought goodies, to eat, which helped make the event a success. Word must have travelled far and wide as we even had a contingent from the MGB owners Club, who gate crashed this year.
David and Rosemary need a special mention as it was them that did all the running about to buy all the Grub, provided by the Club. It didn't stop there David and Tim then spent all afternoon cooking it for us.
It was good to see Norman, well again, and thanks to him for the gazebos and to Dave Hawkins for the Tea and Coffee making facilities.
I'm sure I've missed someone, in the thank yous, but it's not intentional.
The pictures below come from John Broad, Colin Bembridge and Steve Moxey.
The Bike Park looked more like a dealer show room with Bikes of all ages. A great display.
 Steve Moxey led a popular and interesting ride out, from Newbury, on his 750 which was more ideal for the sharp turns that some of the more modern bikes.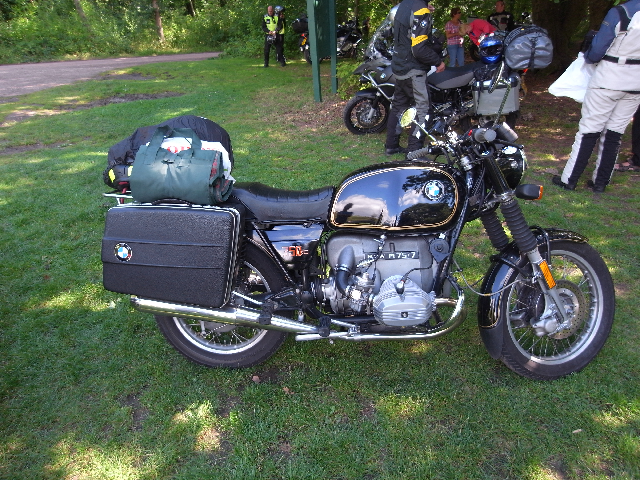 Total silence during feeding time!!!!!!!!!
 Cooking getting under way with David in control ………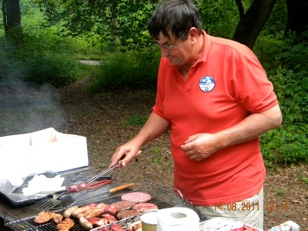 and Tim getting cooking tips from John before he got underway.
All the yummy gooey bits stayed cool under Normans Gazebo.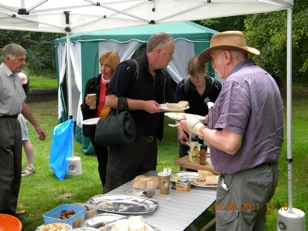 Then of course we had to take it all down……..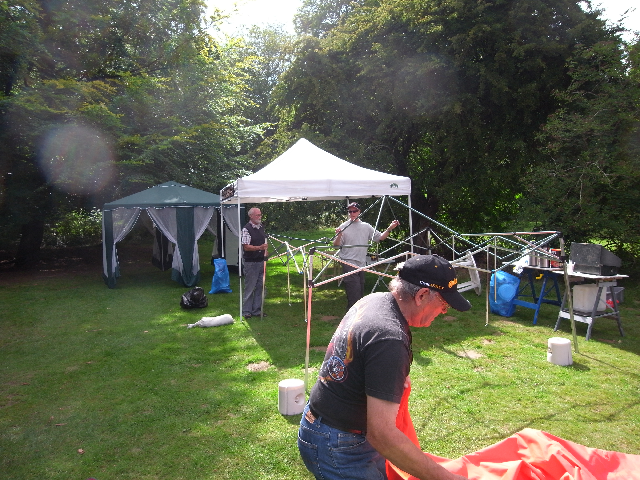 ………then we dressed up to go home and look forward to the next one.