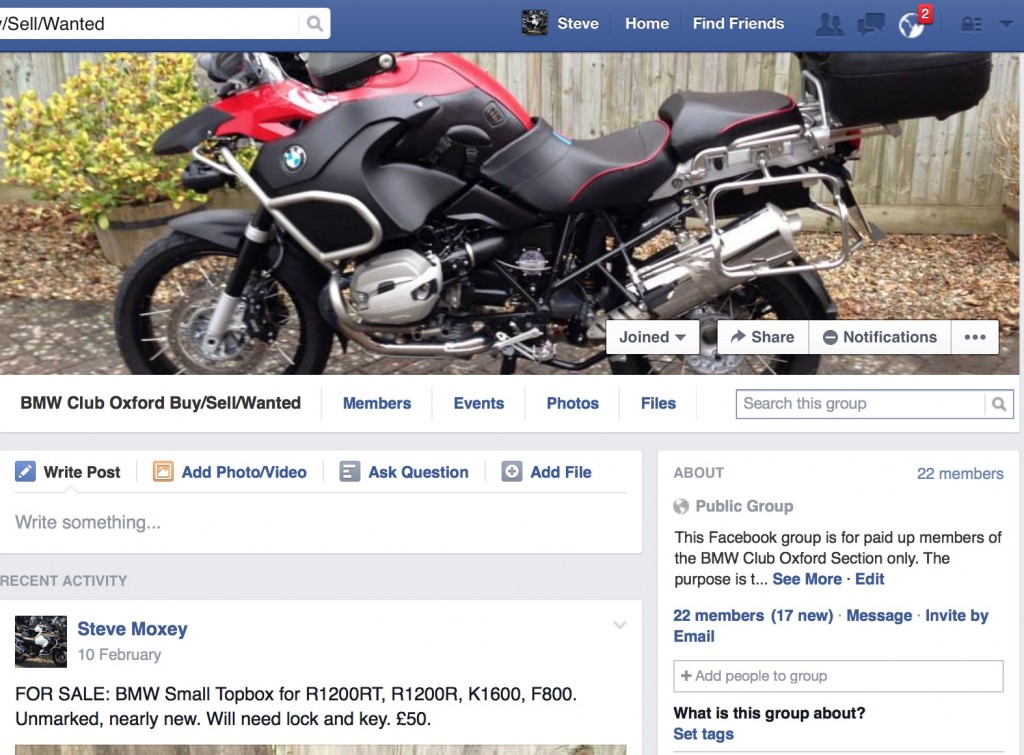 We have just launched a simple BMW Club Buy/Sell/Wanted group on Facebook for Oxford Section members to buy, sell or look for motorcycle related items. This is similar to other groups that have appeared on Facebook to help people sell items locally.
To take advantage of the BMW Oxford Buy/Sell/Wanted group you will need to have a Facebook account and also to be a member of the BMW Club Oxford Facebook group (we will check your membership before approval).
Apart from that there is not much more to say, other than that members should use their common sense and treat this as any other Facebook group. Any unsuitable items will be removed at the administrators discretion. So hopefully this is useful to members.