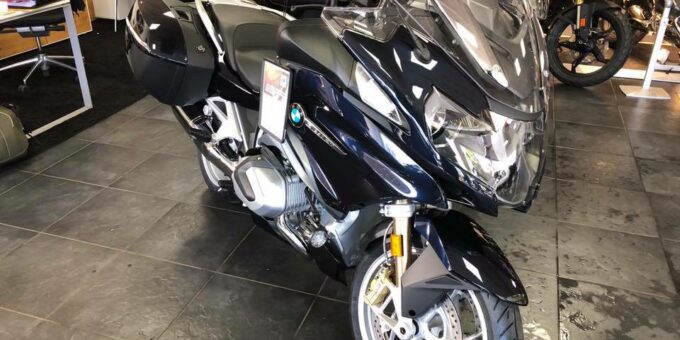 BMW Club Oxford Section Report for October 2018
Change of Venue:-
I With immediate effect the pub social based at the Prince of Wales, 60 Barrow Rd, Shippon, Abingdon, OX13 6JQ has been moved to:- The Cherry Tree, 33 High Street, Steventon. OX13 6RZ
R1250 Crowd Sourced Road Test project
We would like to invite members to test (at your leisure) the RT R1250 model with the main focus would be the new engine of course.
We would then report your views under a small number of key headings:-
1250 engine impressions (power/torque/noise)?
VVT system in operation (can you detect operation?)
R1250 in operation, what's it like to ride?
New exhaust system
Slipper clutch
Dynamic Hill Start Pro (new modes and operation)
Overall impressions: better than the R1200, would you buy one?
New technology on the bikes, do it enhance your riding experience?
Send all your comments / suggestions to dave.tomlinson@bmwoxford.comSocial Secretary for the Oxford Section
November 4th– Oxford Section AGM
The AGM was held on Sunday with excellent food and drinks provided. A few changes on the committee this year as follows: –
| | |
| --- | --- |
| Chairman | Derek Johnson derek.johnson@bmwoxford.com |
| Secretary | Geoff Clough geclough@gmail.com |
| Treasurer | Tim Bolderston tim.bolderston@bmwoxford.com |
| Social Secretary | Dave Tomlinson dave.tomlinson@bmwoxford.com |
| Section NC Representative | Steve Halliday oxford.ncm@bmwclubuk.net |
| Membership Secretary | Rosemary Hicks rosemaryhicks@hotmail.com |
| Media & Technology | Steve Moxey steve.moxey@bmwoxford.com |
| Committee Member | Carl Flint cerfsky@sky.com |
| Committee Member | David Hicks rosemaryhicks@hotmail.com |
| Committee Member | Martin Skennerton martinsken@hotmail.com |
November 12th– R1250RT First Ride Steve Moxey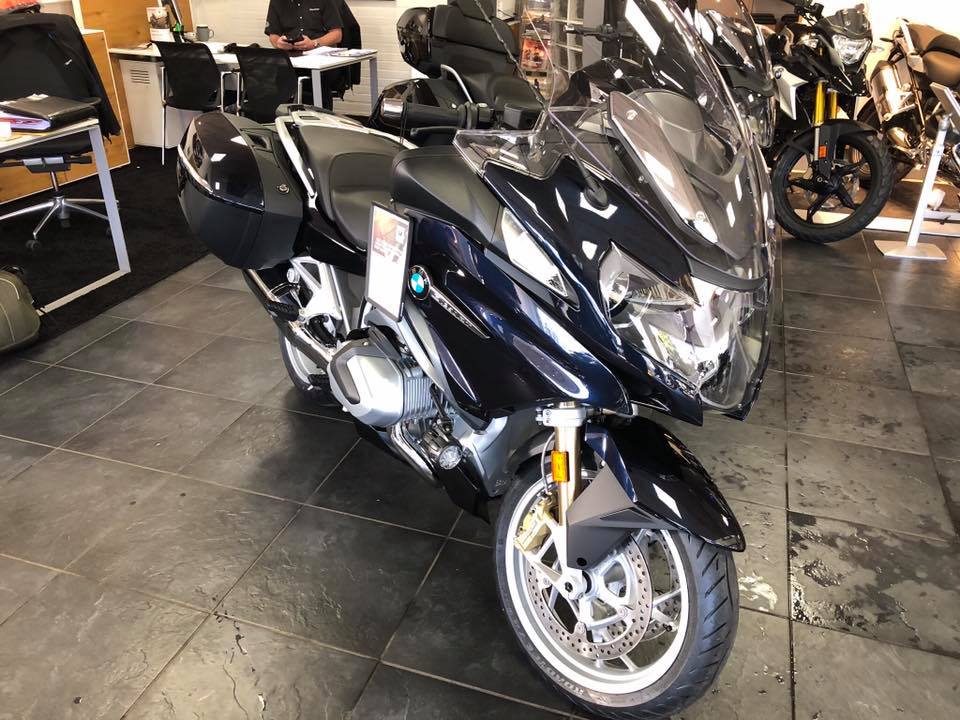 I had a test on the R1250RT whilst my R1200RT was having its 12,000 mile service. The new R1250RT is a very impressive machine the new R1250 engine seems to work even better in the RT. The R1250GS test survey is now closed but we will probably open one for the R1250RT shortly.
November 21 – Motorcycle Live NEC Steve Moxey
Good ride up to Motorcycle Live! today with Dave Tomlinson, a bit cold at the start with some sleet but still fun. The Off Road Skills demo on the BMW Motorrad stand was excellent as they say don't try this at home. Stopped by the BMW Club stand, it looked very impressive. Lots to do and see well worth a visit especially the sectioned engines on the BMW stand and the CCM stand having a Spitfire for charity!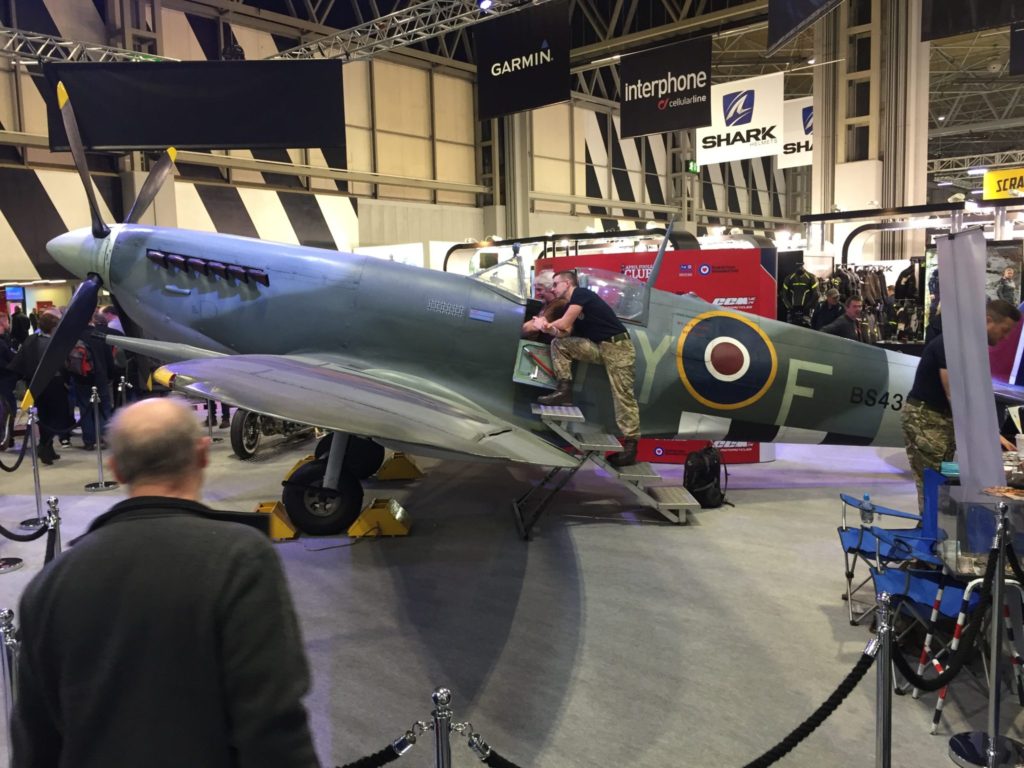 Sat Nav Event – Steve Moxey
BMW Navigator V,VI Top Tips guides available so that members can get a copy for a £5 donation to Thames Valley Air Ambulance, a very good cause to support
Future Events: January 2019 / April 2019
January 1stNew Year Day Social– Lock, Stock & Barrel, 104 Northbrook Street, Nr the Wharf, Newbury, RG14 1AA from 12.00.
January 13thBring & Buy Sale: Uffington Village Hall, SN7 7RA; Food available & Seller set up from 13.00. Sale starts at 14.00.
February 10thINDOOR MEETING:Uffington village hall, soup & food, Speaker: Geoff Clough 14.00. Travel Talk Isle of Man Geoff Clough geoff.clough@bmwoxford.com
February 17thTen Pin Bowling: Southern vs Oxford at Newbury Bowl. Bob Mack bob.mack@bmwoxford.com
February 24thSunday Lunch: Hongxin Chinese, Pepper Box Hill, Peatmoor, Swindon SN5. 12.00 for 12.30 Martin Skennertonmartinsken@hotmail.com
March 10thIndoor Meeting: Uffington Village Hall, SN7 7RA. Speaker Gemma from ROSPA
March 12thDiamond Light Source Tour, Harwell OX11 0DE 18.30 Catherine Moxey catherine.moxey@bmwoxford.com
March 15 – 17 Spring Weekend Hotel Break – Hotel Collingwood Bournemouth Rob marrionrob@btinternet.comGeoff geclough@gmail.com
March 24thSunday Lunch: Astall Leigh Rosemary Hicksrosemaryhicks@hotmail.com
Don't forget to make a note of the dates from the trifold calendar that you wish to attend into your diaries, we will also be updating the website regularly and posting on Facebook.
April 14thRIDE OUT:8.30am meet @ Piggies SN15 4PW for breakfast, leaving at 9am to Sammy Miller's for lunchNoel Robertson noelrobertson@btinternet.com
April 21stRIDE OUT: Charity Berkshire Egg Run, meet at Sainsburys RG31 7SA J12 M4 John Hillier 27johnhillier@gmail.com
Here's to safe riding and some good weather.
Dave Tomlinson
or check the website at bmwcluboxford.com
& https://www.facebook.com/groups/bmwoxford/.