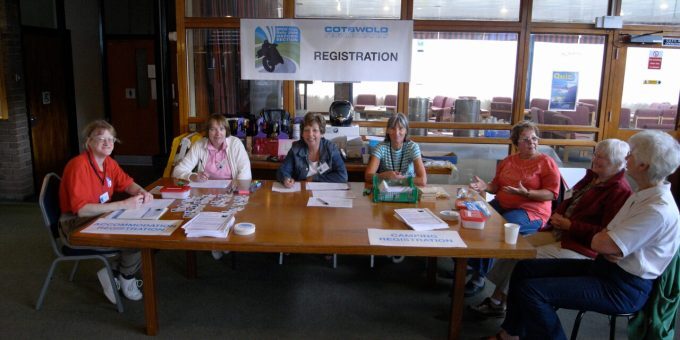 BMW Club Oxford Section Report for April 2020
April 28th
Covid19 Special: – Zoom Pub Social and Film Nite at the Rose and Crown, Charlton 
– James O'Shea 
Our regular pub social has a virtual meeting on Tuesday 28th April 7.00pm at the Rose and Crown. You can join us by clicking on the Attend button on the event page of our club Meetup group.  https://www.meetup.com/BMW-Club-Oxford-Motorcycle-Riders/events/270111191/
If you are not yet a member of Meetup, then you will need to join first. Then search for BMW Club Oxford Motorcycle Riders and click on request to join button. There is no additional cost. If you do not want to post a personal photo any image will do.
Details posted on Meetup
"Welcome Everyone" to our first MUC-19 (Motorcycling Under Covid-19) event. As on every 4th Tuesday, we are meeting at the Rose and Crown, Charlton OX17 3DP . . . . but tonight, you have to use your imagination. The MC tonight will be Dave Tomlinson our Social Secretary. We will be using Zoom software so be sure to download it (App/Play store or from website). If you have not used it before click on the following link at 6.15pm and there will be an opportunity to familiarise yourself :https://us04web.zoom.us/j/78357729649
Pre-meet prep: track down a copy of tonight's film 'The World's Fastest Indian'. The story of New Zealander Burt Munro, who spent years rebuilding a 1920 Indian motorcycle, which helped him set the land speed world record at Bonneville Salt Flats in 1967. It's available on Amazon Prime at no extra cost or you can rent it from them for £0.99p. Also, on DVD for £5.99. https://www.amazon.co.uk/Worlds-Fastest-Indian-DVD/dp/B00ENZUUN0
7.00pm. Gather in the Zoom meeting room by clicking/tapping on the link shown on the Meetup event page. Now is the chance to chat, catch up, swop information, hear from any Club office holders present, sip your beverage! To make Zoom work for us it's best to follow the Zoom etiquette shown below.
7.30pm. Movie time! The film lasts 2hrs 2 mins. Zoom meeting closes and we get to enjoy tonight's film in the comfort of our own homes.
9.35pm. Return to the Zoom meeting room by clicking on the same link as before. Pub quiz when all the questions will be based on the film.
10.00pm. Fond farewells. Meeting closes. Same time next week at the Dashwood Arms, Piddington!
P.S. We love supporting Thames Valley Air Ambulance. Please donate £2 on the club's Just Giving page to help our Airborne Carers.      https://www.justgiving.com/fundraising/bmw-club-oxford-section-charity
Covid19 Special: The BMW Club National Rally 2008 – The Cotswold Rendezvous Remembered– Steve Moxey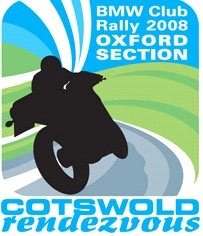 To lift the gloom a bit in these challenging times we thought it would be a nice idea to bring back some good memories from the past whilst we are waiting to add new ones in the future so here is the BMW Club National Rally 2008 – the Cotswold Rendezvous, held at the Fire Service College, Morton-in-the-Marsh, Gloucestershire.
This was the first rally that Oxford Section had hosted for some time, and we were a bit nervous about providing a good event. We were very lucky that Bob Mack was able to secure the Fire Service College for us at a bargain price, luckily Bob was a part-time fireman and knew the college well.
The Fire Service College provided excellent hard accommodation and also a vast field for camping. The only problem was that we had to obtain a camping licence (like the Caravanning and Camping Club) to allow the BMW Club to camp in an area not normally licenced for camping. The BMW Club still benefits from this facility!
We were very lucky to have a large group of Oxford Section volunteers, over 50 who helped with the rally. The section committee also worked very hard. We provided rally t-shirts to the volunteers, see photos.
The rally had all the usual things you would expect ride outs, socialising, music from the brilliant Yetties(!), beer, vendors. But in particular the 'cycle games' were very good using a borrowed F650GS from Vines of Guildford.
Over the full weekend we had 1,024 paying visitors and about 200-day visitors, and everyone seemed to have a great time. There were a couple of complaints about the temperature of the food (well it wouldn't be a BMW Club rally without the odd moan) but it did not spoil the event for everyone else. So overall a really good event and it made me appreciate the hard work that goes into arranging a BMW Club national rally – so many thanks to all those across the club who have worked on some great rallies for us to enjoy over the years 
Covid19 Special: Toolkits for Touring and Trips – Tim Bolderston
Most modern bikes come with very limited toolkits on-board, not enough even to deal with minor difficulties such as a loose mirror. This article has a look at the toolkits available and reviews the CruzTOOLS kit in more detail.
Older BMWs came with a toolkit to enable you to (amongst other things)
remove and replace the wheels
remove and replace spark plugs
adjust the suspension
My 2009 R1200GS came with a much more limited toolkit containing a key for the oil filler cap, a couple of spanners, screwdriver and a few star keys:
Looking on the web, I have found three toolkits available at the moment
BMW toolkit at £119 from https://www.bmw-motorrad-bohling.com/uk/
This contains a fairly restricted set of tools intended for the F800 series bikes, and would not be of much use to me with an R1200GS.
Motohansa toolkit at £175 from https://www.adventurebikeshop.co.uk/
This is a very comprehensive set of tools, suitable for wheel removal, spark plug removal and routine servicing.
CruzTOOLS toolkit at £119 from https://www.bahnstormer.co.uk/
This is a comprehensive set of tools, with adapter for removing the front wheel, but recommends a beefier star wrench (not in the kit) for removing the rear wheel.
In the end I chose the CruzTOOLS RoadTech B1 toolkit because it should cover most of the tasks that are likely to arise on a trip, or at least the trips I am likely to make.
The CruzTOOLS all have the look and feel of high-quality tools. The tools are chosen to suit recent BMW motorcycles, but not a specific model. There is a good range of hex and star keys, and combination spanners plus one for male star screws. There is an adjustable spanner opening up to 25mm and a set of vice-grip pliers. A tyre pressure gauge (both PSI and bar) is useful, but you might have one already with your puncture repair kit. A screwdriver with four different bits (Phillips and straight) is provided along with various consumables, such as insulation tape, cable ties, wire and Loctite.
The T50 star key fits the screws on the rear wheel of my bike, but I would struggle to undo them with a small key. CruzTOOLS recommend a larger T50 key for the job, which I can find on the US website but not a UK supplier. The front wheel should be easier, and there is an adapter for removing the front axle.
In the CruzTOOLS kit there is a very neat small socket set (1/4″ drive) with three metric and one-star socket. The handle is quite short at 80mm, and you might find it difficult to apply sufficient torque to the 13mm socket. There is an extension piece, but this clips into the socket rather than the handle. In fact, it might be easier to use the 13 mm spanner which has an effective length of 165mm.
The Motohansa toolkit has a much larger socket set (3/8″ drive) with an ingenious telescopic extending handle, and positive socket retention. It also has a bit driver handle which converts from conventional screwdriver to T-bar form. It has everything needed for wheel and spark plug removal. Some useful bits and pieces are missing, such as wire, tyre pressure gauge and Loctite, but they can easily be added. There are no hex or star keys, which may be a disadvantage since sometimes bit drivers are too bulky to get access to the screw head.
Perhaps the best toolkit is one you put together yourself, but this requires a lot of thought, and you may find you need to buy additional tools anyway (a 1/2″ socket set is not the smallest of items to tuck into the pannier). Also, you need to be very careful to identify all the likely scenarios where you will need tools and make sure you have a list of all the tools to take with you.
Don't forget there are other related items you will need apart from just tools, and some these may overlap with the toolkit: puncture repair kit, spare bulbs and fuses (if any), duct tape, wire, cable ties (of various sizes), and superglue for example.
Why choose the Cruz? Because it is a good quality toolkit and you are unlikely to need the things it can't do. Unless I am servicing it, I can't remember having to take a spark plug out of a modern bike, for example. Similarly, with tubeless tyres, repairs can normally be carried out without removing the wheel, assuming the tyre can actually be repaired. When travelling, size and weight are important considerations, and the Motohansa is bigger and about 50% heavier. With the Cruz I will certainly be more prepared than I have been before
 "Oxford Meetup® Rides" – Dave Tomlinson 
We have introduced a new BMW Club riders' group (Oxford Meetup® Rides) in support of TVAA. We are initially planning 2 midweek rides per month starting on Thursday March 12th and continuing throughout the summer. (Please sign up to the Meetup® group, that way you can see the type of rides we are arranging).
The first rides, together with their routes are already available on the app, see the links below: <bullet start>
Sign up: https://secure.meetup.com/registerPoint one
Join The Group: https://www.meetup.com/BMW-Club-Oxford-Motorcycle-RidersPoint two
More Info: https://help.meetup.com/hc/en-us/articles/360002860732-How-do-I-sign-up-for-a-Meetup-account-Point four
Future Events: March 2020 / June 2020 _ Cancelled until further notice
Editorial
We hope that you are all safe and well, and we will also be updating the website regularly and posting on Facebook & Meetup any developments that allow us the ride as a group again.
Dave Tomlinson
dave.tomlinson@bmwoxford.com
or check the website at bmwcluboxford.com & https://www.facebook.com/groups/bmwoxford/.
Oxford Section Contacts and Regular Meets
Secretary: Geoff Clough. oxford.secretary@bmwclubuk.net
Membership Secretary: Rosemary Hicks, 15 Orchard Rise, Chesterton, Bicester. OX6 1US. 01869 240529. rosemaryhicks@hotmail.com
Social Secretary: Dave Tomlinson, 07554 033284 Email: dave.tomlinson@bmwoxford.com