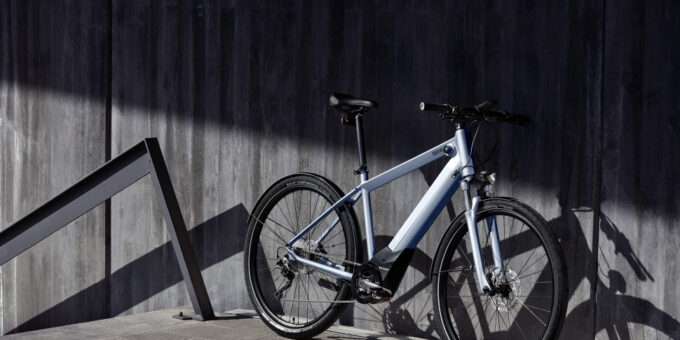 Well, actually they do . . .  since 2013. This is the BMW Active Hybrid e-bike!  During these Covid-19 days of essential travel only, there is still an emphasis of taking regular exercise. What could be better than jumping on a bicycle?  This is where their e-bike, sold only by BMW car dealerships comes in. List price is £2,500 (gulp!) but I am told this is not uncompetitive for this spec. of bike. A friend (who also thinks he is a comedian) recently bought an 18-month-old model with 428 miles on the clock for £1,000.  More of his experience later.
The bike's spec. is apparently nothing out of the ordinary.  It has a 250W Brose mid-drive motor, 66 lb/ft of torque paired to a 600W battery housed in the frame's down tube. Oh, not forgetting the USB micro socket for your smartphone. Range of 62 miles claimed on a full charge.
The bike was designed by the same team working on Rolls Royce, MINI, BMW Motorsport and I products. Car-like panel gaps (?) feature and the striking lines and unusual tube profiles of the alloy frame sport current BMW car colours.
Some of the criticisms of the e-bike include:
All that torque does, is to jerk you when you start to pedal – mashing the gears in the process
At 23Kg it's a bit porky to similar bikes
Suffers from clattering mudguards – only single stay fitted
But speaking to Michael (MF) this was his experience:
Me: Comparing it to your K16, how have you found the e-bike?
MF: Well  . . . it's quicker than an RT 1250 I suppose.
Me:  Ha – ha, refuelling time?
MF: K16 about 3 minutes, e-bike 3 hours.
Me: How do top speeds compare?
MF: About 135mph with luggage on the GTL, slightly less for the e-bike: 15 mph. But if you pedal hard going downhill you can hit 30 mph!
Me: Oil consumption?
MF: K16 – no oil between services. The e-bike drinks it in comparison, 3 drops on the chain each time I ride.
Me: How does the luggage capacity compare?
MF: About 70 litres on the K16 but only zero litres on the e-bike.
Me: BMW describe the saddle on the e-bike as sculptured.  Do you agree?
MF: If the sculpture they had in mind was a Staedler HB pencil, then I would agree!
Me: And finally, describe your most exciting adventure on your e-bike.
MF: Probably pedalling along the tow path of the Grand Union Canal to Black Jack's Mill pub.
So, there you have it.  Take a test ride, you may enjoy it.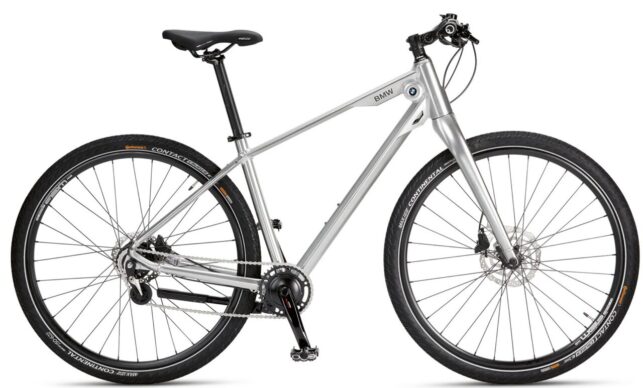 With apologies to Carlsberg …